For anyone looking for an adrenalin filled day, you can't beat the Jasper whitewater rafting experience, and who better to provide that experience than Jasper's Whitewater Rafting Ltd. Choose between 3 tours – two at Class 2 white water rapids on the Athabasca River and one at Class 3 on the Sunwapta River. The tours last between 2 to 3.5 hours and include licensed guides plus all necessary equipment.
For more information and reservations, visit www.whitewaterraftingjasper.com.
Jasper National Park is home to some of the most outstanding hiking trails in Canada. The hiking trails in Jasper are usually much quieter than in Banff National Park, and in a short amount of time you can find yourself in true mountain wilderness.
Some of our preferred short hikes include Maligne Canyon, and the Patricia Lake Circle, and if you are out for a full day hike you could try Opal Hills or the Cavell Meadows Loop. For a muti day backpacking experience, the Tonquin Valley is a wonderful destination for a 3 day hike.
Get full details on hikes in Jasper at the Parks Canada website.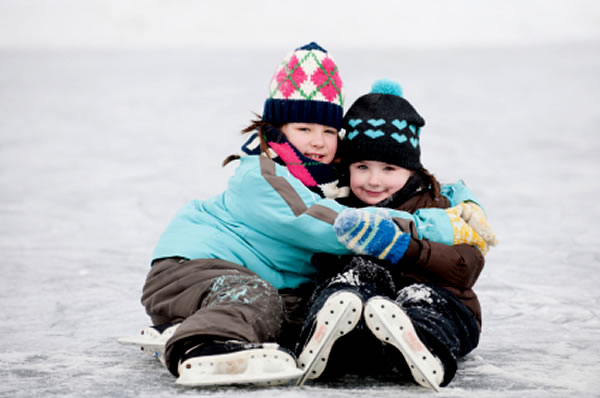 Family Day Weekend 2014 is quickly approaching, and as usual the long weekend is sure to be a busy one in Jasper Alberta. At the time of writing there is still availability at most accommodations in Jasper for the nights of February 14 and February 16 2014, however availability is limited for the night of Saturday February 15. It is strongly recommended to book your lodging as soon as possible, as most Jasper hotels are likely to fill up at this busy time.
To check rates and availability at several hotels in Jasper, click here.
If you are looking for a special package at a Jasper hotel for Family Day Weekend, you should take a look at the Fairmont Jasper Park Lodge, where you can find a Family Day Weekend Package which includes accommodation and a full program of "Monsters Inc" themed family activities, including parties, movies and lots of fun for the kids. The Family Day Weekend Package is valid from Feb 14 to Feb 16 2014 with rates starting at $459 per night based on 4 people in a Deluxe Room for a minimum 2 night stay, subject to availability.
No Vacancy?
If you cannot find suitable accommodation in Jasper for Family Day Weekend, you could consider staying at a hotel in Hinton. Hinton is approx 75km east of Jasper, which is a reasonable distance to drive for a day's skiing at Marmot Basin or a visit to downtown Jasper.
To check availability at hotels in Hinton, click here.
As Jasper hotels will be very busy for the Family Day holiday, we strongly recommend making reservations as early as possible using the links provided.
There is no doubt that the Fairmont Jasper Park Lodge is a magical place to be during the Christmas and New Year holidays, in no small part due to the wonderful events taking place at the hotel throughout the holiday period.
Throughout the holiday period there is wonderful range of festive activities taking place at the Jasper Park Lodge which both adults and children are sure to enjoy, including Santa's Stocking Workshop, Ice Skating, Tobogganing, Caroling by the Fire, Christmas Cookie Decorating, Holiday Bingo, and Christmas Movies.
Of course, Christmas wouldn't be complete without an amazing Christmas dinner to enjoy.
Christmas Eve Dinner Buffet – Dec 24 2013
Outstanding dinner buffet in the Beauvert Dining Room.
5.30pm – 9pm, $75 adults $37.50 kids 6-12 yrs
Christmas Day Brunch – Dec 25 2013
Christmas day brunch with a wide selection of breakfast items as well as mouth watering lunch dishes!
10am – 1pm
Christmas Dinner Buffet – Dec 25 2013
Christmas dinner buffet in the Beauvert Dining Room.
5.30pm – 9pm, $75 adults $37.50 kids 6-12 yrs
Both the Moose's Nook and Cavell's Restaurant will also be open during the holiday period, and reservations are recommended for all Christmas dining.
Full details for Christmas activities can be found in the Jasper Park Lodge Festival of Christmas brochure which you will be given when you check in.
Find a Room
To check room rates and availability for the Christmas period, click here.
In addition to room only accommodation, Christmas 2013 at the Jasper Park Lodge can be enjoyed through the Festival of Christmas Package which includes accommodation in a Fairmont Room, in-room Christmas tree and decorations kit, plus a range of fun-filled Christmas activities taking place at the hotel throughout the holiday period. The package is available from December 23 2013 to January 5 2014 and rates start at $379 per night based on double occupancy.
*The Festival of Christmas Package is subject to availability, subject to change and does not include meals.
For other Jasper Christmas packages for 2013, click here.

To accompany our recommendations for Christmas activities at the Fairmont Jasper Park Lodge, we'd like to tell you about some of the great events and celebrations taking place at the Lodge over the 2013-2014 New Year period. From family friendly parties to fine dining, no matter how you choose to bring in the New Year, it looks like New Year's Eve at the Jasper Park Lodge will be hard to beat.
Find Accommodations
New Years is one of the busiest periods of the year in Jasper and it is strongly recommended to book your hotel early to avoid disappointment.
To check rates and availability at the Fairmont Jasper Park Lodge, click here.
Under the Sea New Year's Eve Bash
A New Year's Eve celebration in the Beauvert Dining Room on December 31 2013 including a delectable land to sea buffet and live entertainment which both adults and children will enjoy, as well as a live band and DJ to set the dance floor alight. The countdown at midnight will even feature fireworks on the big screen!
7pm-1am Dec 31
Adults $125
Children 6-12 yrs $62.50
Dinner at Cavell's
A 3 course dinner at Cavell's Restaurant for both couples and families.
6-10pm Dec 31
Adults $99
Young Adults 13-18yrs $79
Children 6-12 yrs $49.50
The Dining Experience
As an adult-only alternative to the Under the Sea New Year's Eve Bash, the Moose's Nook Restaurant offers a 5 course fine dining experience in sophisticated surroundings, with entertainment provided by a live pianist. Ticket to the Countdown Celebration included.
8pm Dec 31
Adults $200 excluding alcohol
Adults $275 with wine pairings
Countdown Celebration
New Year's Eve adult-only party in the Mary Schaffer Ballroom including musical entertainment from a live band. Tickets for this party are included with the The Dining Experience above, or can be purchased for the dance only.
10pm-2am
Adults $40
New Year's Day Brunch
There's no better way to start off the year than to indulge in a wonderful variety of breakfast and lunch items at Jasper Alberta's finest brunch in the Beauvert Dining Room from 10am to 2pm.
Adults $49
Children 6-12 yrs $24.50
As well as the celebrations and dining options shown above, there is a whole array of activities available at the Jasper Park Lodge throughout the Christmas and New Year period. You will find full information in the Festival of Christmas brochure which you will be given when you check in to the hotel.
Tip: For the ultimate Canadian Rockies experience this holiday season, if you are planning to spend New Years in Jasper, why not consider Christmas in Banff?
May long weekend is almost upon us, and in 2013 the holiday falls on Monday May 20. Victoria Day weekend, for many, signals the start of summer, and it's always a busy few days in Jasper. As the weekend approaches there will be fewer and fewer vacancies in Jasper hotels, with the busiest time likely to be the night of Saturday May 18 2013. Needless to say, reservations ahead of time are strongly recommended to guarantee yourself a place to stay.
To check availability and rates for several Jasper accommodations click here and enter your dates.
If you are visiting Jasper between May 17-20 and have not yet booked your accommodation, you may wish to browse the JasperHotels.com website.
To see a list of recommended hotels and motels in Jasper, click here.
To see a list of recommended cabins and chalets in Jasper, click here.

Whether travelling from Alberta or further afield, a romantic break with your loved one surrounded by the majestic Canadian Rockies in Jasper National Park can be the perfect way to relax and rejuvenate with your significant other. Some couples visit Jasper because of the abundant peace and quiet while others enjoy exciting winter activities together such as skiing at Marmot Basin or hiking the Maligne Canyon Icewalk.
If you are looking for a special dinner, there are several excellent restaurants in Jasper to suit any occasion, and strolling through the quaint streets of downtown, visiting cafes and browsing in shops is a great way to laze away a few hours.
To help you make the most of your winter visit to Jasper, Mount Robson Inn is offering a Suite & Sparkling Package which includes one night's accommodation in their Sunwapta Suite with Jacuzzi tub plus sparkling wine in your room when you arrive.
If you are skiing or riding at Marmot Basin, buying ski shuttle tickets along with your hotel accommodation at Mount Robson Inn will allow you to enjoy apres ski cocktails while somebody else takes care of driving.
Starting at the discounted rate of $169 per night in April (reg $215) and $180 per night in May (reg $255), Mount Robson Inn's Suite & Sparkling Package includes a one night stay in a Jacuzzi suite and a bottle of bubbly, as well as breakfast for two for all stays in May. This makes an ideal couple's getaway package whether you are visiting Jasper for a romantic getaway, a special occasion or just because you both deserve it.
Easter is a wonderful time to visit Jasper Alberta, with the skiing at Marmot Basin still wide open and a hint of spring in the air downtown. In 2012 Easter Sunday falls on April 8, and with record snowfall this winter, the skiing and snowboarding conditions are sure to be still excellent for the Easter holiday weekend.
Hotel Reservations for Easter
You can expect Jasper hotels to be busy for Easter 2012, particularly for the night of Saturday April 7, so if you are planning an Easter ski trip, or just a weekend taking in the beauty of Jasper National Park, you should book your lodging early to avoid disappointment.
To check rates & availability for several hotels in Jasper, click here.
Luxury Easter Hotel Package
To celebrate this special weekend in style, the Fairmont Jasper Park Lodge is offering a fun filled Easter Weekend Package which includes luxury accommodation, plus a whole array of family activities throughout Easter weekend.
The Easter activities include Easter egg hunt, family movies, scavenger hunts, crafts, Easter egg decorating, and lots more.
The package is valid for a minimum 2 night stay from April 6-8 2012, with rates starting at $349 per night in a deluxe room.
As usual, dining at the Jasper Park Lodge during Easter will be first class, with a Good Friday Buffet being served on the evening of April 6 (adults $58, kids 6-12yrs $29), an Easter Feast on Saturday April 7 (adults $58, kids 6-12yrs $29), and an Easter Sunday Brunch from 10am to 1pm on April 8 (adults $38, kids 6-12yrs $19).
Jasper Alberta has plenty to offer for children of all ages, so if you are looking for a quick family friendly getaway before the kids go back to school, why not pay a visit to Jasper National Park and find out just how much fun you and your family can have in the stunning surroundings of the Canadian Rockies.
The Jasper Tramway is an excellent way to bring young children into the high alpine without having to hike up a mountain! The 7 minute guided journey in the aerial tramway involves an elevation gain of almost 1000m, allowing you to experience spectacular lake and mountain views normally reserved for mountaineers. The kids will also love spotting wildlife which can include hoary marmots, ptarmigan, ground squirrels, pikas, and big horn sheep. Washrooms and food are available at both the lower and upper stations.
Rafting on the Athabasca River is an activity the whole family can enjoy. Rocky Mountain River Guides offer 2 hour class II rafting trips which are suitable for all ages while still involving some exciting rapids, as well as 3 hour trips suitable for ages 6 and over.
According to Parks Canada, Jasper has what might be one of the world's best bike trail systems, which includes a good range of short and easy bike routes, suitable for families with children. The Jasper Discovery Trail for instance is a smooth paved ride along Jasper's historic rail corridor for 2.5 km one way with minimal elevation gain, and kids will love the undulating Athabasca River Trail which runs for 3 km one way from Old Fort Point to Jasper Park Lodge on the shores of Lac Beauvert. If you don't bring your own bikes, they can be rented in town, and be sure to download the Jasper National Park Mountain Biking Guide before you head off!
All kids love to swim and splash around in water and there are two great places in Jasper where they can do just that! The Jasper Aquatic Centre has a 25m indoor pool plus a waterslide, as well as a shallow wading pool for the young kids, and if you prefer the outdoors, you can bathe in the naturally heated waters of Miette Hot Springs, suitable for all ages.
If you are looking for a family hotel package which includes your Jasper hotel plus one or more family activities, there are several options available on the new Jasper4Kids website, where you will also find more ideas and recommendations for having fun with your family in Jasper National Park.
For further information, visit www.Jasper4Kids.com.
Two hundred years ago, in 1811, the explorer, cartographer, fur trader, and naturalist David Thompson travelled through the Athabasca Pass, essentially putting the Jasper area on the map and paving the way for millions of visitors and tourists who would visit Jasper National Park over the following 2 centuries.
To commemorate the David Thompson Bi-Centennial, throughout 2011 there are various events taking place in the Jasper area, some of which we have featured below:
From May 6 to September 25 2011, the Jasper-Yellowhead Museum and Archives will be hosting the exhibition David Thompson: A Legacy of Art, featuring works of various artists, including sketches and a map by David Thompson himself.
From June 24 to September 4 2011, interpretations of David Thompson's explorations will be shown as part of the Theatre Program at Whistlers Campground each Tuesday at 9pm.
On Thursday August 18 2011 the Pelts and Paddles Rendezvous is an all day festival taking place at the Jasper Airfield Picnic Site from 11am to 6pm. Take the free shuttle from the Jasper Information Centre and enjoy a whole host of fun and interesting activities on offer throughout the day, including hay wagon rides, trappers' activities and games, David Thompson's Amazing Race, horse packing demonstrations, barbecue and beer garden.
Friday August 19 2011 sees the Watch the Brigade! event at Jasper Airfield at 8am, where several crews will be departing in traditional canoes on a historial 3 day voyage on the Athabasca River.