Jasper

Hotel Guide

Our lodging guide is full of advice and recommendations for anyone researching hotels in Jasper Alberta Canada. Whether you are looking for a Jasper hotel, Jasper motel, Jasper B&B, or more general information about tours & activities in Jasper National Park, your are sure to find what you need at Jasper Hotels.com.


Featured

Hotels and Cabins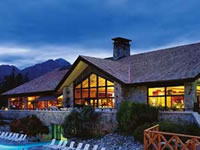 Fairmont Jasper Park Lodge
Easily the most luxurious hotel in Jasper National Park, the Fairmont Jasper Park Lodge enjoys an enviable lakeside location with a high standard of accommodation, outstanding views and world-class facilities. A remarkable Canadian lodge experience.
More Information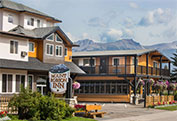 Mount Robson Inn
A central location, free breakfast and a wide selection of rooms & suites with impressive amenities, this Jasper hotel is an ideal base for exploring Jasper National Park. Facilities include outdoor hot tubs, ample parking, free Wi-Fi and ski storage.
Visit Website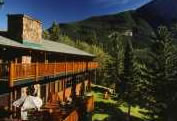 Overlander Mountain Lodge
Nestled at the edge of Jasper National Park, overlooking the majestic Rocky Mountains, sits the Overlander Mountain Lodge. This jewel in the Canadian Rockies offers spectacular views, gourmet dining and ultra comfortable lodging in a casual yet cozy atmosphere.
Visit Website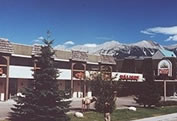 Maligne Lodge
Just a short stroll from downtown Jasper, Maligne Lodge offers a variety of comfortable rooms and suites, including several kitchen suites. All guests benefit from the indoor pool, whirlpool, sauna, outdoor patio and free wireless internet.
More Information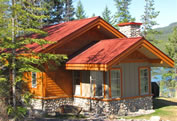 Patricia Lake Bungalows
Charming cottages and luxury suites nestled in a secluded forest setting overlooking a pristine mountain lake, just 5 minutes from downtown Jasper. Most units have kitchen & fireplace. Laundry, playground, hot tub, fire pit & BBQs on site. Open May to October.
Visit Website
More Jasper Hotels
More Jasper Cabins
Jasper

Hotels

Family Day Weekend in Jasper
Family Day Weekend 2015 is quickly approaching, and as usual the long weekend is sure to be a busy one in Jasper Alberta. At the time of writing there is still availability at most accommodations in Jasper...

Hotels in Jasper Alberta with Pool Facilities
Taking a dip in a swimming pool or hot tub can be a great way to start your day in Jasper National Park, or can be the perfect way to unwind at the end of a day in the mountains. Staying at one of the...

Jasper Accommodations with Kitchens
If you'd like to stay at a hotel in Jasper and still have the option of doing your own cooking, there are several Jasper accommodations with kitchens which will enable you to do just that, and with...
More Hotels & Lodging
Jasper

Activities

Marmot Basin Ski Area Opening Day
It's almost November and there's snow on the ground at Jasper's ski resort, Marmot Basin. A quick look at their webcams shows evidence of the white stuff, with 19cm having fallen as of...

Jasper Raft Tours
For anyone looking for an adrenalin filled day, you can't beat the Jasper whitewater rafting experience, and who better to provide that experience than Jasper's Whitewater Rafting Ltd. Choose...
More Tours & Activities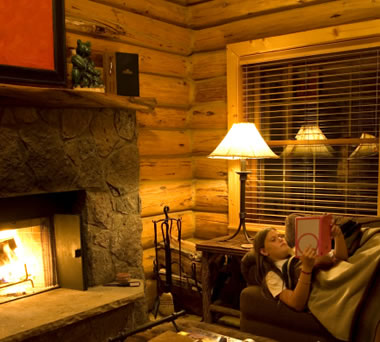 From affordable downtown hotels to luxury lakeside lodges
Mountain style log cabins and chalets with cozy fireplaces
See the locations of all Jasper National Park hotels
Icefield tours, sightseeing gondolas, airplane tours and more
Local

Events

Jasper in January
Find discounted hotels in Jasper and cheap lift tickets at Marmot Basin ski resort from Jan 16th to Feb 1st 2015 at the at the 26th annual Jasper in January event. With cheap deals at many Jasper accommodations,...

New Year Hotel Packages in Jasper
New Year's Eve is a fantastic celebration in all parts of the world, but there is something about being surrounded by snow in the majestic Canadian Rockies that will make New Year 2014-2015 in Jasper...
More Events