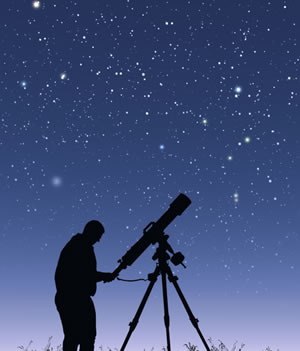 Jasper National Park is the world's second largest Dark Sky Preserve (DSP), and as such is one of the best places, not only in Alberta, but in western Canada for astronomers to observe the night sky.
To celebrate this fact, the Jasper Dark Sky Festival, taking place October 13th to 22nd 2017, will see astronomy experts and amateur star gazers descend upon Jasper Alberta for a weekend of workshops, scientific demonstrations, entertaining presentations, and of course as pristine a night sky as an astronomer could hope for.
Hotel Rooms & Packages
October can be a great month for visiting Jasper, with the town and surrounding area being much quieter than during the busy summer season, meaning that some very attractive room rates can be found.
To check rates for several hotels at one time, click here and enter your travel dates.
Special Events 2017
*To give you a taste of what's to come, below you will see some of the highlights from last year's festival which will be updated for 2017 in the near future*
To kick off the festival on the evening of Friday October 14 there are two opportunities to see Bill Nye (the Science Guy), firstly from 6-7.30pm he will be making a presentation at Centennial Field ($90) and then later from 8-10pm he will be in attendance at a first class dinner with host bar at the Fairmont Jasper Park Lodge ($199).
On the morning of Saturday October 15 Canadian Astronaut, Jeremy Hansen will be making a presentation from 10-11.30am at Centennial Field, and at the same venue Bill Nye will be making a presentation for all ages from 3.30-5pm.
On the evening of October 15th, Symphony Under the Stars is a unique opportunity to see an outdoor performance by Edmonton Symphony Orchestra under pristine night skies, accompanied by a gourmet dining experience at the Fairmont Jasper Park Lodge.
On October 21-22 at the Fairmont Jasper Park Lodge there is a Dark Sky Photography workshop which will cover tips and techniques for photographing the night sky. Taking place over 2 consecutive afternoons and late nights, and run by Canadian Photo Adventures the workshop costs $349 per person.
On the evening of October 21st well known Star Trek actor George Takei will be making a presentation from 6-7.30pm at Centennial Field, and after the presentation, from 7.30-8pm, is an opportunity to meet him in person behind the scenes.
On the evening of October 22 a Spacetalks discussion and debate will take place between 6-7.30pm at Centennial Field, featuring Alan Nursall from TELUS World of Science, Bobak Ferdowsi from NASA, plus other experts from the world of astronomy and science.
Later the same evening (7pm or 8pm), take your astronomy to new heights by taking a trip to the top of the Jasper SkyTram where you'll be able to enjoy amazing views of the night sky through the Rockies' most powerful telescope. Dinner included.
Also on Saturday 22nd, Aurora & Stargazing is a program hosted by Peter McMahon along with guides from Jasper Planetarium at the beautiful Maligne Canyon at 10.30pm. Here you will be given a tour of the night sky and see live video from deep space.
To find hotels in Jasper during the Dark Sky Festival, visit www.jasperhotels.com
For further information about special events taking place during the 2017 Dark Sky Festival, and to buy tickets, click here.